Whittle and Flame Charcoal Bundle
Regular price

Sale price

$99.00
What's included

3 x 4kg Ash lump wood charcoal
1 x 4kg Purechar Whittlebricks
1 x 4kg of a mystery single species of charcoal
1 x 50 natural firelighters

Finance with Klarna

 Klarna.

pay over time

With monthly payments from as low as £150 per month for 24 months (plus a 20% upfront deposit), it's easier than ever to own a Charlie Oven through our partnership with Klarna.  Pay the first month after 30 days. 

Maximum finance amount is £10,000 with Klarna.  

KLARNA IS NOT AVAILABLE ALONGSIDE ANY OTHER PROMOTIONAL OFFERS

HOW TO ORDER WITH KLARNA

Step 1: At checkout, select Klarna (you will find it below the credit card options) - it will redirect you to the Klarna site to complete your purchase.

Select your oven, enter your delivery details and select pay. When you reach the payment screen, select Pay Oven Time at checkout to start the simple application process.

Step 2: Complete the application 

Enter a few pieces of personal information for a real-time decision.

Step 3: Pick a payment plan 

Select a flexible monthly financing option from 6, 12 or 24 months. Each payment options requires an upfront 20% deposit. APR @0%

 

To be eligible for Klarna credit products you must be at least 18 years old and a UK resident. Your application approval is subject to Klarna's review of your financial circumstances and a full credit search. To improve your application's chances of success, make sure you enter full and accurate personal details, and have your order delivered to your registered billing address.

 

Check out our FAQs for more information about financing with Klarna.  
Share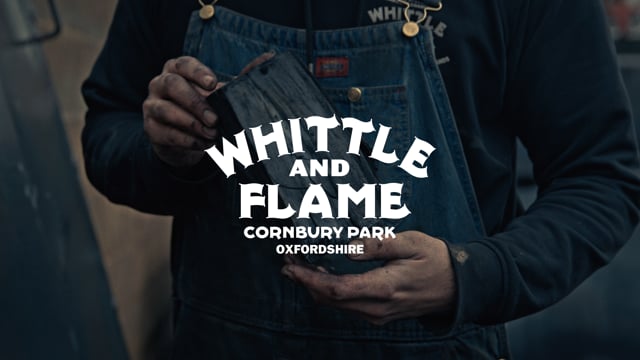 Six reasons to buy a Charlie Charcoal Oven
1. Made in Britain, built to last

Hand-crafted from the finest quality stainless steel, a powder-coated finish. Made in Britain, Charlie is weatherproof. So not only is it highly functional, but it also makes a striking outdoor garden design statement.

2. Easy to use

Charlie has only two moving parts, the upper and lower air vent control knobs. These control the airflow and thus the oven temperature. The more air comes through the bottom vent, the charcoal will burn hotter. Easy peasy.

3. Big capacity and versatile

Charlie has 2.5 times the capacity of a domestic oven! It has nine cooking rack positions to allow many different cooking options. Cook indirectly (away from the fire) or directly (close to the fire). The cooking racks are professional-grade.
4. All-in-one oven

Charlie is the perfect solution to all your outdoor cooking needs. It's a BBQ grill, a smoker, a pizza oven and a charcoal oven in one.

5. Fuel efficient

Charlie's sealed design and superior thermal insulation mean it uses 45% less charcoal than an open grill. As a result, one modest load of charcoal will last for four to six hours.

6. Use all year round

Cooking outside isn?t just for BBQ season. Charlie is weatherproof and designed to work whatever the weather. Unlike top-opening barbecues or ovens, our fr
Reviews from our customers


Oven looks spectacular in its setting; it could have been tailor made for our space! Lights easily, better than egg bbq. Really well made.?Because it keeps a stable temp for so long, other food can be added after the main event, very useful!

Kevin, Charlie customer, Teal Duck
It is a thing of beauty and is heating up well. Best buy this year!

Carolyn, Charlie customer, Teal Duck
We have used it time and time again since its arrival on our patio for cooking up amazing dishes.
Roast potatoes has been the biggest win, super crispy with a fluffy centre and a subtle hint of smoke.
The versatility of the Charlie Charcoal Oven is unmeasured with so much grill space and huge options in distance from the coals. It will take me years to exhaust the cooking options and combinations.
A big bonus with Charlie compared to ceramic type BBQ's is the ability to add fuel and smoking woods as needed during long cooks with no need to lift out grates or heat deflectors etc.

Daniel, Porcini
I bought this fantastic colourful oven 4 weeks ago. The first impression is how well it is made, and the second is the wonderful splash of colour it brings to the garden. It is very simple to use after only a little practice. So far have cooked at low temperature as well as Pizza at high temperature. Following guidance given by Neil and Tara you simply can't go wrong. My results initially varied a little through the learning curve, but are now very pleasing. It is a joy to use, easy to clean and is built to last.I am extremely pleased I bought it.

Geof, Charlie Customer, Saffron
We bought this at the Cheltenham food festival, safe to say it was the best purchase we?ve done in a while. The charlie oven has been great this summer. It?s made me become a better cook (with a few learning curves!!) and host for my friends and family. It?s really nice to have an oven like appliance that is very well built and made of premium quality materials. Customer service was great at the Cheltenham food festival as well. I fully recommend if you love using BBQs at home and want something that can do everything all at once? smoker, BBQ/Grill and pizza oven!?

Alex, Charlie Customer, Beetroot